by BoardGameGeek reviewer EndersGame
Who is Sherman Tsao?
The playing card industry has exploded over the last decade, especially with constantly improving technology, and the arrival of crowdfunding platforms like Kickstarter. Software gives creative designers the ability to produce high quality custom decks on their own computers, to partner with printing companies that can produce these decks at a high quality and in large numbers, and to connect with consumers that will provide the financial backing and market to make it all worthwhile and possible.
As a result of this, the playing card marketplace is thriving today like never before. Big-name publishers like USPCC and Cartamundi are booming, and there is a growing number of independent playing card manufacturers emerging that are producing high quality cards out of countries like Taiwan. Internet forums see high amounts of regular traffic from enthusiastic collectors, and the secondary market continues to do well. The number of online retailers specializing in custom playing cards continues to grow as well. The result is that we have a very lively industry that provides us with everything that modern collectors need. Surely all the pieces of the puzzle are solidly in place: designers, printers, and retailers, alongside reviewers and writers that cover the latest and greatest products.
Or are they? In my view there is one important gap in this market, which is begging to be filled. And that is: attractive and affordable ways to display your collection. What products are there for collectors to protect an individual deck, or more importantly, to show off part of their collection? This is a much smaller niche, and while there are some products on the market already that fit into this category, there's not a lot of them. Part of the problem is that any kind of storage unit is going to take up more space than a deck of cards, and so shipping costs quickly start becoming a bigger factor. But even so, there's a need here, just waiting for an enterprising creator to step into the gap, and take advantage of it.
That enterprising creator is Sherman Tsao. An enthusiastic and passionate collector himself, Sherman is the man behind Carat Case Creations. Under this brand, he produces the famous Carat Cases that many of us have already come to know and love in recent years, as one of the very best ways to showcase the favourite decks from our collection. We were able to arrange an interview with Sherman to find out more about the man himself, about his carat cases, and about his company.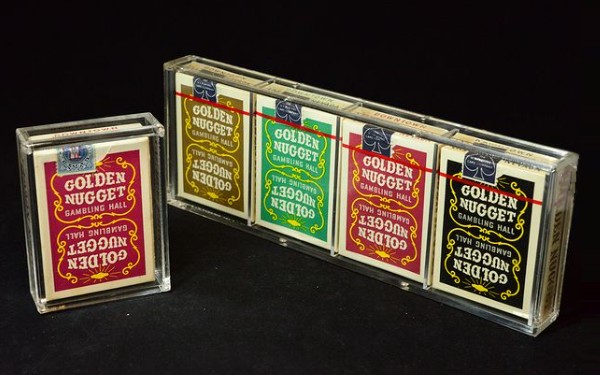 The Interview
General background
For those who don't know anything about you, what can you tell us about what you contribute to the playing card industry?
I have been collecting cards for over 5 years and during this time, I have had the pleasure to meet and work with most of the top artists in the modern playing card community as well as get to know some of the most knowledgeable people in regards to vintage playing cards, which gives me a different insight than most.

Therefore, I believe that I contribute to the community in various ways, including:
(1) filling a gap/need in the market by providing quality products that allow collectors to protect and display their valued collection at a reasonable price so that the average card collector can afford and utilize them.
(2) providing knowledge about playing cards (history, odd bits of info, value, etc) through my Instagram posts, various forums and via personal discussions.
(3) supporting and giving back to the community by donating my products for events (various CardCons and similar events) and organizations (Magic Beyond Borders) as well as supporting various giveaways.
What can you tell us about yourself and your own background and expertise?
I graduated University with a Bachelors in Business Logistics (which I believe is called Supply Chain Management today). I worked for the oil industry in the US briefly (2 yrs) before moving to Asia to work in pharmaceutical distribution initially (5 yrs), and finally ending up in pharmaceutical informatics (20+ yrs).
What you do for a day job, and/or what are some of your other interests besides playing card related products?
I work for a Chinese company that develops and distributes clinical information on pharmaceuticals to hospitals, clinics and pharmacies as well as to governmental agencies. This information is embedded into their systems and allows them to screen patients' profiles to identify potential medication errors or complications, as well as provide referential information on drugs when needed.
What involvement and experience with playing cards did you have before you started Carat Case Creations?
Playing card games (i.e. Poker, Gin, Rummy, Bridge and Euchre) and gambling in Atlantic City and Vegas. I had been collecting cards for a little over a year before Carat Case Creations came into fruition.
How did you begin having an interest in playing cards?
I have always liked playing card games, but always with a standard Bicycle Rider Back or whatever souvenir/airline deck that was available. It was in late 2013 when I started to notice various well designed playing cards on Kickstarter and began to back a few projects.

The first project that caught my eye and which I backed was the Bicycle Emperor Playing Cards by Joanne Lin. I regret backing for only two red standard decks... of course, now I have multiple copies of both decks, though at a cost. The next deck that caught my eye was the Edgy Bros Bicycle Dia De Los Muertos and I backed it immediately as well.

But I think the deck that sent me down the rabbit hole was Lotrek's Icons Imperial. When I first saw the price of one deck (US$80), my first thought was 'What deck is worth US$80?', but as I read the description and learned more about Lotrek, I was more and more intrigued. I was so intrigued that by the end of the campaign, I had backed the highest tier. After that, I had to have more, and started acquiring more - a lot more.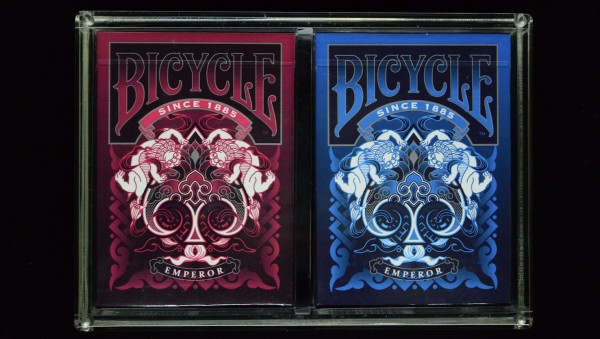 Carat Case Creations
When did you start Carat Case Creations, and how did this come about?
After collecting for about a year and amassing a number of expensive decks, I started to look for ways to store, protect and display my decks, but the lowest price for a playing card deck display was US$50 for a single deck. Being based in China, I decided to look around to see whether there were any factories that I could work with to develop cases for my own use and after reviewing a bunch of different acrylics manufacturers, I selected one to work with on my design. The minimum order quantity was quite high, but I figured I could use a good portion of the cases for my collection as well as try to sell the extras in the card collecting forum that I belonged to, United Cardists.

To my pleasant surprise, I sold out of over 500 extra cases that I had in less than a week. At that point, I realized that there was a need in the market and thus decided to improve upon the design a little (bevelled edges and rounded corners) as well as develop newer models to accommodate displaying multi-decks. Over the years, I just kept developing new cases as well as started to branch off into different mediums other than just acrylic (PET, Cardboard and now Wood).
What was your initial vision for the company, and how has that changed over time?
To be honest, I never really had a vision for the company as I didn't think of it as a business at the start and still I don't really treat it as one now. It is a side business that I run during my free time and I will continue to run it this way as long as it is fun and profitable. At the moment, I don't make much off of sales as I try to keep retail prices as low as possible while allowing resellers to have a good portion of the profits ... unfortunately, shipping is one of the biggest costs of the equation.
Besides yourself, how many people are involved with Carat Case Creations, and what role do they play?
Carat Case Creations is a one man operation, unless you want to count my son, who helps me out on occasion whenever I have to sort out issues with a particular production run or project.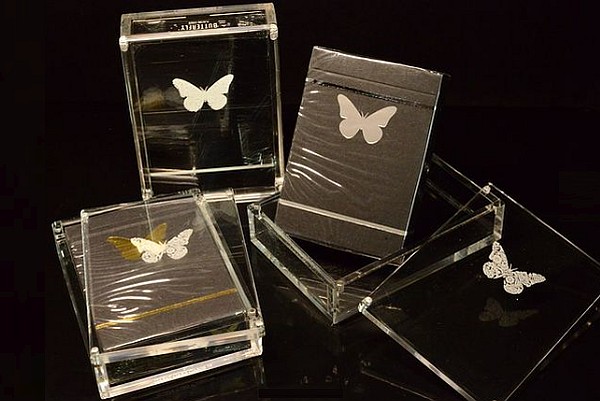 Carat Cases
What is the origin and meaning of the name "carat case"?
Carat was suggested to me by a friend when I started to think about coming up with a brand name after I made the first single deck cases and was considering making different models.

Even though 'carat' is a unit of mass for gem stones and pearls, when I first heard the suggestion, I thought of diamonds, which to me connotes something precious, beautiful and shiny as well being one of the hardest substances on earth. Because of that, the name just stuck in my head and I went with it.
What types of people would especially benefit from your carat cases?
Anyone that has a deck that is precious to them in any way that they want to protect from being damaged yet still be able to enjoy admiring it whenever they wish to.
What are the benefits of a carat case, and why should playing card enthusiasts consider getting them?
Carat Cases are made of 5mm acrylic plates, which is an archival quality material, meaning that it is acid free and won't contribute to the deterioration of anything stored inside. The acrylic is clear so that you have unobstructed views of the deck stored inside from every angle.

The lid is attached via neodymium magnets, which are 10 times stronger than regular magnets, allowing for the lid to be secured to the case bottom tightly while still allowing for easy access to the deck when and if needed.

For the multi-deck cases, I provide removable inserts to allow for displaying of decks separated or right next to each other if the decks form an image when placed together. This also allows for tuck boxes in varying sizes.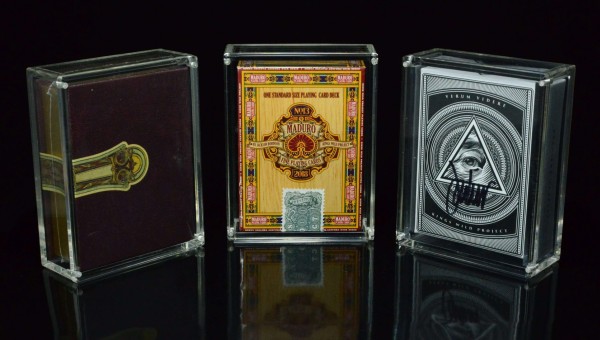 What should we know about the quality and components of a good carat case?
Aside from the material (5mm acrylic and neodymium magnets) used, which is the foundation of a good product, the design and craftsmanship of the cases is just as important.

When designing the cases, I wanted to try and make a case that was versatile and capable of storing various sized tuck boxes as opposed to just the most popular decks.

In terms of the craftsmanship of the cases, I wanted them to feel comfortable when being handled, so I had the edges bevelled and corners rounded.
What can you tell us about the acrylic used for your card cases?
It is 5mm clear acrylic, unless it is for a custom case, which I have made for various artists in red, white and black.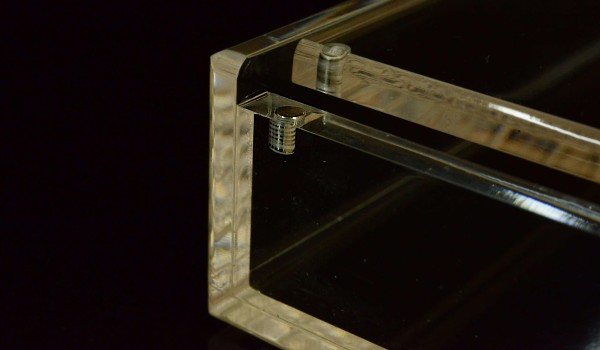 What can you tell us about the magnets used for your card cases?
The magnets used in the Carat Cases are neodymium magnets. These are 10x stronger than normal magnets, and provide a stronger hold, so that the lid is securely attached to the case, yet allowing for easy removal when needed.
What can you tell us about the rubber pads used for your card cases?
The rubber pads are provided to give the end user the option to adhere to the case to prevent it from sliding around on a surface, which would result in scratching of the case as well as possibly the surface it is on.
Where are carat cases made, and what is involved in making a carat case?
Carat Cases are made in China. It basically involves me coming up with a design and creating a drawing of the design for the factory with all the specifications. I am old fashioned, so I draw everything out by hand on graph paper and to scale.

Once the design is completed, I have the factory make a prototype to test and make sure that all aspects of the case are as I want them to be. Once I am satisfied with the prototype, I place an order for a production run.
What have been some of the biggest challenges involved in making carat cases?
I think I have been lucky with making Carat Cases, especially since I am based in China so I have easy access to the manufacturers that help me produce all my products. This cuts down on production time, especially when developing new products, as well as costs.

The biggest challenges I have faced so far are shipping fees (which never seem to stop increasing) and copycat producers. I spend a lot of time and energy developing my products and it gets disheartening when others take my ideas, copy them and then try and compete with me in the market by undercutting my pricing.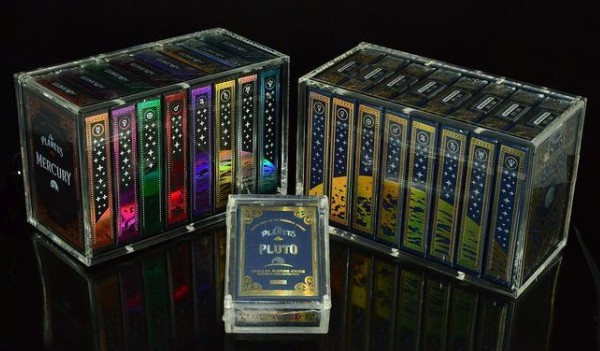 Are there any imitation or lower quality cases we should be wary of?
Since I started making the Carat Cases 5 years ago, various companies have come out with similar competing products, with the majority of them based out of China. Most of these don't sell outside of China, but one or two do.

Though they use the same basic materials, my main competitor's design is specific to USPCC decks, which makes their cases too small for many decks which have slightly larger sized tucks, whereas my cases are larger and thus more versatile. They also originally had permanent dividers in their cases, also making them less versatile, but it appears that they now offer removable inserts with the newer versions of their cases as well.

Finally, from my understanding, their customer service is somewhat lacking and I have had many people who have purchased cases from them ask me if I can help them fix the issues with their cases, which I unfortunately cannot. For me, quality is first and foremost and if a customer has an issue with any of my cases, I will do my best to rectify the situation, as I myself am an avid collector and have higher expectations of my cases than anyone else.
What is involved between the process of making a carat case and getting it into a customer's home?
At this point and time, it is much easier for me to get a Carat Case to the end user as I have been lucky enough to build a good relationship with Murphy's Magic, the world's largest magic and playing cards wholesaler. Instead of having to deal with customers individually, which was quite cost prohibitive, especially with small orders due to high shipping costs, I can ship larger quantities to Murphy's, which then sells to their resellers around the world, who then sell to the end user.
What tips do you have for taking care of a carat case, and using it?
Carat Cases are quite sturdy and don't require too much maintenance. The acrylic can get scratched up a little, but I have found that once something is displayed inside, small scratches are barely visible.
Have you come across any interesting or creative uses of carat cases?
The most interesting use of a Carat Case that I have come across is by Lorenzo Gaggiotti of Stockholm 17. He is making a wooden frame for a single deck and has embedded magnets into the back of the frame so that a deck can be placed in the middle of the frame and the bottom of the case placed over it, yet securely to the frame for display.
Which of your products is the most popular, and why might this be?
The Carat DS1 Deck Sleeves are probably my most popular item, followed by the Carat X1 Single Deck Case. The DS1 Deck Sleeve is inexpensive and compact, yet provides great protection for both everyday carry as well as for storage and display. The X1 Single Deck Case is a more elegant display case that enhances the deck on display and can be used with most standard poker sized deck.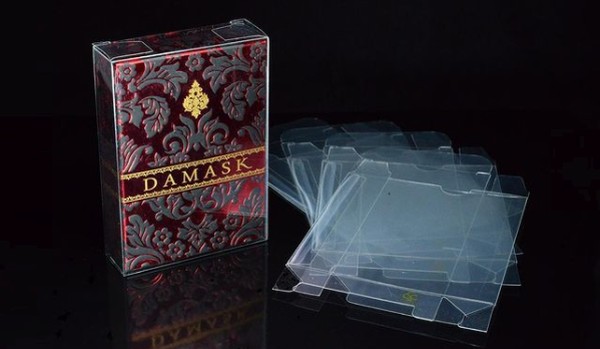 Other products
What are the benefits of using your Carat DS 1 Deck Sleeve?
The Carat DS1 is a light weight, low profile and inexpensive way to protect your decks while still allowing unobstructed views from all sides. When unfolded, they are flat and can be easily shipped while their lightweight nature helps keep shipping costs down. They also don't add much more size or weight to the deck, providing good protection for your deck when you are on the go, whether it be in your pocket, backpack or travel bag.
Are there any other important features we should know about these deck sleeves?
There are currently two different styles of Deck Sleeves, the Standard and the EDC (everyday carry). There are now a few different kind of Standard Deck Sleeves, including: the original DS1 for most standard poker sized decks; the newly released DS1L, which is for slightly larger single decks like Regalia and Touch sized tucks; a custom made DS2A, which is for two decks side-by-side; and the soon to be released HB1A for custom half brick boxes. All of the standard sleeves are mainly meant for protection of the decks or half bricks while displaying, storing or shipping.

The DS1 EDC is a single deck sleeve that is meant for opened decks that are used regularly. It is the same size as the Standard DS1, but has some revisions to make it more user friendly with open decks including: a longer rounded flap with an incision in it to insert the tuck box flap so that when the EDC flap is opened, it opens the tuck box flap at the same time. The two side flaps at the top opening have been removed to provide easier and unobstructed access to the cards when opened.

All of the sleeves are made of 0.3mm or thicker recyclable clear PET plastic, which provides excellent protection for your decks against accidental dents or dings while allowing for full viewing of the decks inside. They are lightweight and very low profile, so they don't add too much weight or take up too much extra space. When folded, they are quite compact and can be easily shipped or stored.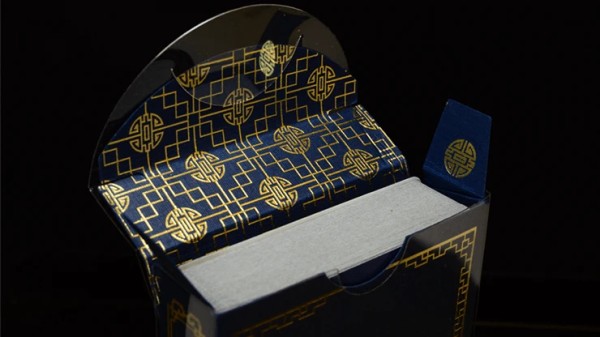 How do your Carat XCB brick boxes compare with a standard brick box we might get from a playing card supplier?
The Carat XCB Brick Box is made of a sturdy three-ply construction, with a 350gsm paper matte lamination outer layer, B9 corrugated cardboard middle layer and a 250gsm paper gloss lamination inner layer.

The biggest difference between the Carat XCB and other brick boxes is the lid, which has a 21cm x 6.5cm clear 1mm acrylic window, providing stability to the lid, while allowing you to view all the decks inside the brick box without having to open it up, making it much easier and less time consuming to find a deck amongst multiple brick boxes.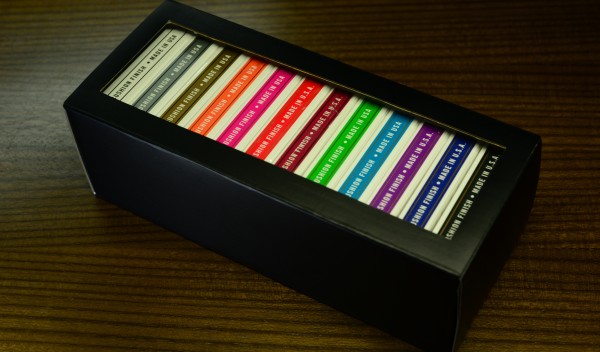 What products beside carat cases and the above two items do you produce?
Most of the items I produce are playing card protection related for both storage and display, but I have also made a few coin displays, including one for Dead on Paper's Hobo Coin Collection. I have been recently developing a new bamboo product line with the Carat B4x3 Twelve Deck Tray w/lid and the Carat X12 and X24 Brick and Double Brick Boxes as the first product offerings. I have also produced a few custom folding magnetic brick boxes for some various playing card designers including Butterfly Playing Cards, Stockholm17 and Thirdway Industries.
Where can we buy your products?
It's easiest to purchase my products through Murphy's Magic (if you're a retailer) or one of their resellers like PlayingCardDecks.
Are there any forthcoming new products we should know about?
I have just recently released a deck rack (Carat XDR24 & Carat XDR24L), similar to the old tape cassette racks, and is available with and without a lid. It features 3 columns of 8 slots for a total of 24 decks and the back has 4 countersunk holes to provide you with the ability to hang the rack up. Screws and wall anchors as well as silicone plugs for the holes if you decide not to hang it are also included.

I will be releasing a deck rack (Carat XDR24 & Carat XDR24L), similar to the old tape cassette racks, and will be available with and without a lid. It will feature 3 columns of 8 slots for a total of 24 decks and the back will have 4 countersunk holes to provide you with the ability to hang the rack up. Screws and wall anchors as well as silicone plugs for the holes if you decide not to hang it will also be included.
What can we expect from you in the future with Carat Case Creations?
At the moment, I will still continue to develop products for the playing card market as playing cards is what I know and love and I still have some ideas for displaying and storing playing cards. This doesn't mean that I won't dabble in new things and possibly new markets. But for the time being, I will mainly be focusing on the playing card market.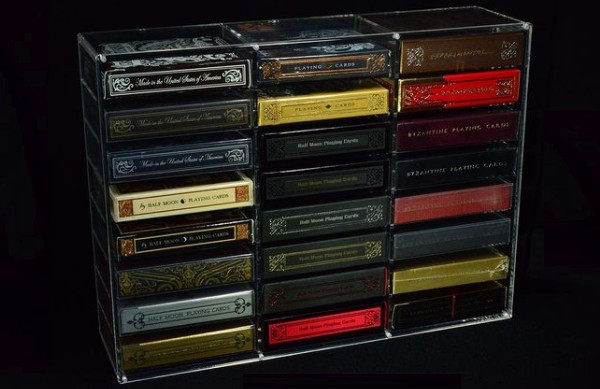 Collecting playing cards
What is your own interest in playing cards, and how do you use them?
I have been enjoying collecting playing cards for over 5 years now. Though I initially started out purchasing two of every deck, one to open and one to keep pristine in my collection, I have long stopped opening decks as I just have too many. I guess you can call me a 'Tuckist' or a collector who likes to keep their decks unopened, thus only really being able to enjoy the tuck, though I still do enjoy the deck via viewing them on the internet.
When did you start collecting playing cards, and what got you started?
The first deck of playing cards I purchased for collecting purposes was in late 2013 when I backed the Bicycle Emperor Playing Cards by Joanne Lin on Kickstarter. It was the first time I saw custom Bicycle cards and the theme resonated with me as I am of Chinese decent and have always been intrigued with Chinese Opera masks.

The next custom deck that intrigued me was the Bicycle Dia de los Muertos by the Edgy Brothers, another theme that has always intrigued me. After that, I started to specifically look for KS playing card projects as well as online to discover more about the custom playing card market, and that's all she wrote.
How many decks would you estimate that you currently have in your collection?
Probably somewhere between 4,000 - 5,000 unique decks and another 2,000 - 3,000 duplicate decks.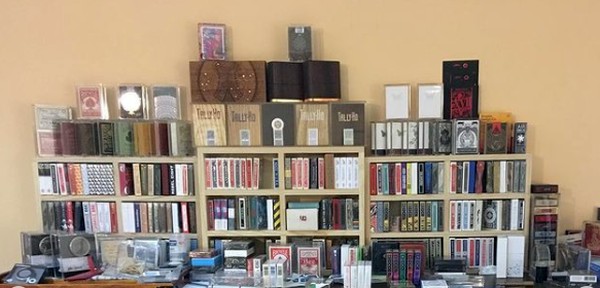 How do you organize and display your collection of playing cards?
My playing card collection is scattered between my home in China and my father's house in the US. At home, I store and display my collection in my own cases. Most of my more expensive and rare decks are stored in individual Carat Cases, some of which are displayed on metal storage racks in my basement or on my shelves in my office. The rest of my collection is either stored in a Carat X12 acrylic brick box (unique decks) or a Carat XCB cardboard brick box (duplicates) on racks and cabinets in my basement.

I organize my collection mainly by brand (Bicycle), producer (AOP, E and T11), artist or brand (Alex Chin, KWP, Lotrek, S17, TWI, Fontaine, Fulton, etc.) and miscellaneous, which is generally sorted by printer and then by artist/producer/series.
Do you have any special categories of decks that you focus on collecting, and what are your favourite types of decks to collect?
I collect a wide range of decks and don't know if I really have a favorite type. I definitely like to collect Bicycle decks, but don't collect them just because they are Bicycle branded. The theme has to appeal to me and the price has to be right for what the deck has to offer.

Though I like a lot of different artists, I do focus on some particular ones, such as those mentioned above.
Which deck (or decks) in your collection is your favourite, and why?
Here are some of my favorite decks:

● Zenith by Paul Carpenter (I love the back design and have everything produced by Paul in regards to the Zenith deck including the uncut and only prototype tuck box.)

● White Tuck James Coffee by AoP (I love the simply, yet elegant design and it is only 1 of 12 produced.)

● Tally Ho Legacy Decks by Jackson Robinson (I love Tally Ho's and especially the ones designed by Jackson. All five wooden Legacy decks are No 6 of 50.)

● National Playing Card Collection Day Palace Editions by Alex Chin (Alex always produces amazing work that pushes the boundaries of playing cards and art. I love the story behind the cards as well as the execution of the playing cards, tucks and how they interact together to be something more.)

● Golden Oath by Lotrek (This is four foiled deck that shows off the mastery that Lotrek has when producing playing cards. Lotrek is always pushing the boundaries of playing card production as well as striving for perfection in every deck he makes. Golden Oath is the industry's first inkless (all foil) playing cards...the precision in which the foils were applied and the artwork are amazing).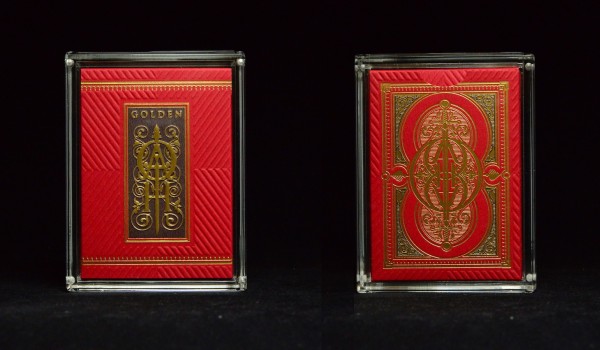 What would the most valuable deck in your collection be, and what accounts for its value?
I honestly don't know as I do have some vintage decks that have increased in value tremendously over the past few years (i.e. Steamboats) and am not sure what their value is these days.

I also have a lot of very limited decks by KWP, Lotrek, Stockholm17 and others that many collectors are willing to pay high sums, but I am not sure what they are valued at as I am not willing to part with them.
What are some of the things you especially enjoy about collecting playing cards?
When I first started collecting playing cards, I was attracted to the fact that playing cards provided creators with a compact and portable canvas to present their art and stories. But after engaging in the community, it became more about the comradery and sharing in the hobby.
If you would start collecting all over again today, would you do anything different?
I would try and control what I collected and what I purchased more, instead of trying to buy anything and everything I could get my hands on.
What advice would you give someone just starting to collect playing cards today?
Collect what you like and not what seems to be popular. Don't collect to try and make a profit - there are many easier ways to make money.
In what ways has the playing card industry changed over the years?
I don't think I have been collecting long enough to see many drastic changes. But ever since I have started collecting, it seems that there have been more and more custom playing card decks produced each year.

Due to the latest technologies there have been much fancier decks produced with foiling and gilding, but that has also increased the prices of playing cards. When I started collecting, decks were around $10 per deck on average as compared to now where they are $15 per deck on average, for a standard deck while fancier or limited decks can command prices of $20 or more.
What thoughts do you have on the explosion of custom playing cards that we are seeing today?
I think that the recent explosion of playing cards is a good thing overall as it provides collectors with a large variety of decks to choose from. Though the down side is that that means there are a lot more not so great decks as well.
What impact do you think crowdfunding like Kickstarter has had on playing cards and on collecting?
I think the biggest benefits of crowdfunding platforms like KS are the expansive audience it gives a creator access to (that's how I got interested in collecting playing cards) as well as the means to produce a deck when they normally wouldn't have the funds to do so. In most cases, it also gives a creator the opportunity to interact with collectors to refine their work and make them even more desirable, if they are interested in doing so.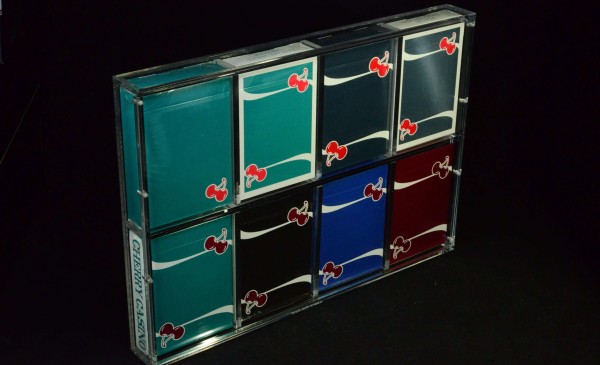 Conclusion
The kind of people that the playing card industry needs most are passionate collectors of playing cards. I'm not just talking about the need for consumers that buy playing cards. Rather, this is a quality that is essential any other person involved in the process of getting custom playing cards to our door. There's a lot of key players in the playing card industry that all make important contributions to help us get our hands on the decks that we love. From designers, to consultants, to manufacturers, to retailers, to writers - these all play valuable roles, and without them the industry wouldn't be what it is today. But the kinds of people who will do this best are those who are informed collectors themselves. If someone is knowledgeable and passionate about playing cards, they're far more likely to do a better job in designing them, making them, selling them, or whatever other role they play.
Sherman Tsao is unquestionably the kind of individual who meets these criteria. He's first and foremost an enthusiastic collector himself, so he knows what collectors look for in their playing cards. His comments about collecting playing cards are fascinating to read, in light of his personal experience as a collector. In other words, he understands people like you and me. But this also means that he understands the kinds of things that we like and appreciate - including our need to show off our favourite decks, while ensuring that they remain well looked after at the same time.
That makes him very well placed to step up and try to find ways to meet one area that has been sorely lacking in the playing card industry, namely attractive and quality ways to display our custom decks. With Carat Case Creations he has produced some wonderful and innovative products to help us do exactly that. He didn't come up with these as a way of making money, but because he saw a need as a passionate collector himself. Even now, his profit margins are small, because he realizes that shipping costs will be high, and he wants these to be viable for retailers to sell and for collectors to buy.
The Carat Cases that Sherman produces, and his other associated products, are undoubtedly the modern benchmark if you are looking for a quality item that displays your best decks, and protects them at the same time. If you've not checked out his range of products yet, you owe it to yourself to take a look at what he offers, and consider picking something up for yourself. While getting these shipped to your house may sometimes cost you a bit more than the cost of your typical deck, it is well worthwhile given the quality and attractive looks these offer. After all, anything that enables us to make our favourite decks look even better, has to be good, right?!
Where to learn more?
 Check out the official sites:
● Official websites: 
caratcasecreations.com
 and 
caratcardcases.com
● Social media: 
Instagram
, Email (info@caratcasecreations.com)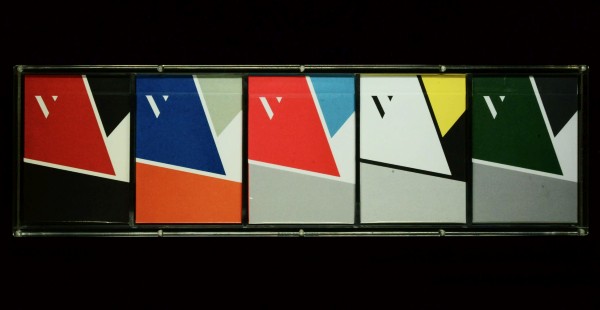 Where to get them?
 Most popular products from Carat Case Creations are available from PlayingCardDecks:
● 
Deck displays
: 
X1 Case
, 
XXL Case
, 
DS1 Sleeve
, 
EDC Sleeve
, 
XDD Display
, 
XDS Display & Stand
● 
Card cases
: 
X2 Case
, 
X3 Case
, 
X4 Case
, 
X5 Case
, 
X6 Case
, 
X3x2 Case
, 
X4x2 Case
, 
X4x3 Case
, 
T3 Case
● 
Brick boxes
: 
XCB Box
, 
B12 Bamboo Box
, 
B24 Bamboo Box
, 
B4x3 Bamboo Tray
, 
X12 Box
, 
XHB Box



About the writer: EndersGame is a well-known and respected reviewer of board games and playing cards. He loves card games, card magic, cardistry, and card collecting, and has reviewed several hundred boardgames and hundreds of different decks of playing cards. You can see a complete list of his game reviews here, and his playing card reviews here. He is considered an authority on playing cards and has written extensively about their design, history, and function, and has many contacts within the playing card and board game industries. You can view his previous articles about playing cards here. In his spare time he also volunteers with local youth to teach them the art of cardistry and card magic.


Last update date: 04/06/21