Prometheus Playing Cards Circular Edition Bacon Playing Card Company
View full details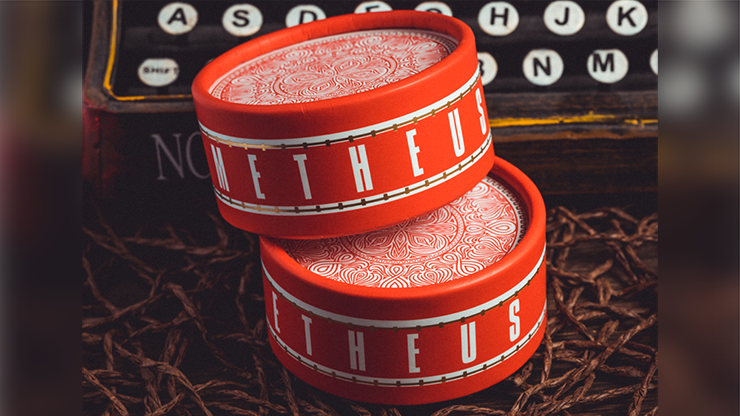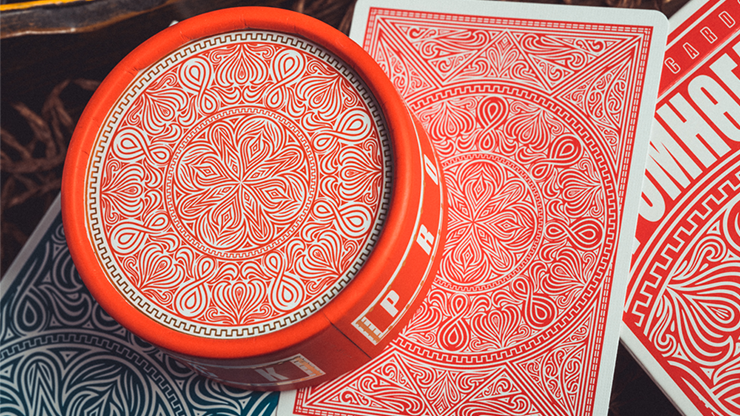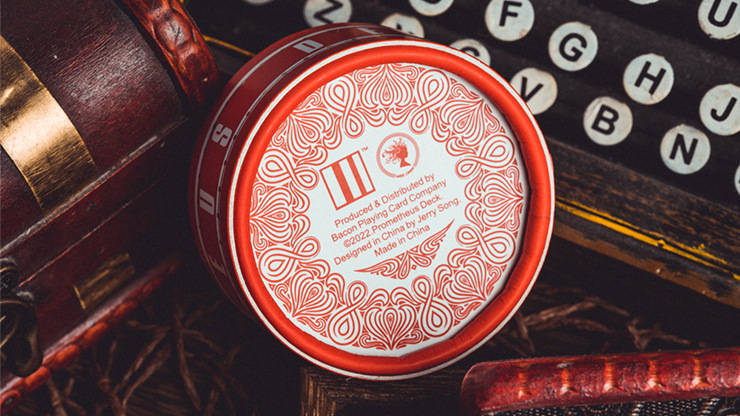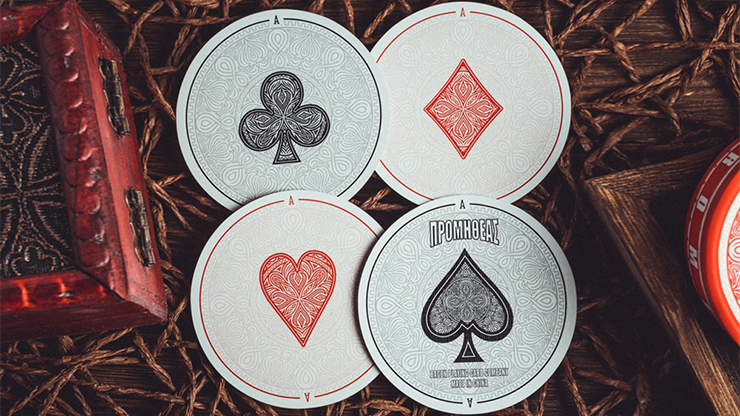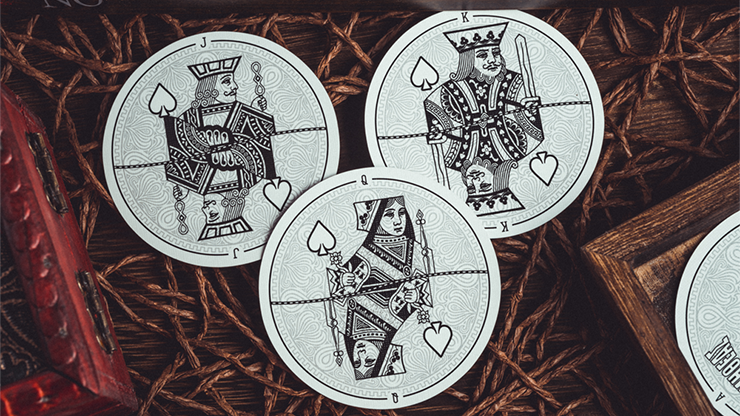 Prometheus Playing Cards Circular Edition Bacon Playing Card Company
Prometheus Playing Cards Circular Edition Bacon Playing Card Company
Experience a New Twist on Classic Card Games with Prometheus Circular Playing Cards
Step out of the ordinary and into a world of elegant design and exceptional craftsmanship with the Prometheus Circular Playing Cards. Produced by the renowned Bacon Playing Card Company (BPCC) in China, these cards redefine the traditional boundaries of playing cards.
Innovative Circular Design: With a 60mm diameter, these circular playing cards offer a fresh and intriguing playing experience.
High-Quality Craftsmanship: Meticulously produced to meet the high standards of magicians and card enthusiasts.
Elegant Tuck Box: The round, hardcover case features stunning gold foil accents, adding a touch of luxury to your card collection.
Monochromatic Card Faces: Enjoy the subtlety of monochromatic designs with traditional suits and numbers, complemented by intricate patterns.
Harmonious Court Cards: Traditional court card designs seamlessly integrated into the circular format, maintaining a familiar yet unique aesthetic.
Perfect for Collectors and Enthusiasts: Whether you're a magician, card game lover, or collector, these cards are an exceptional addition to any collection.
2023 Release.