Add an additional description to your product option. Ex: Size guides, and other common questions.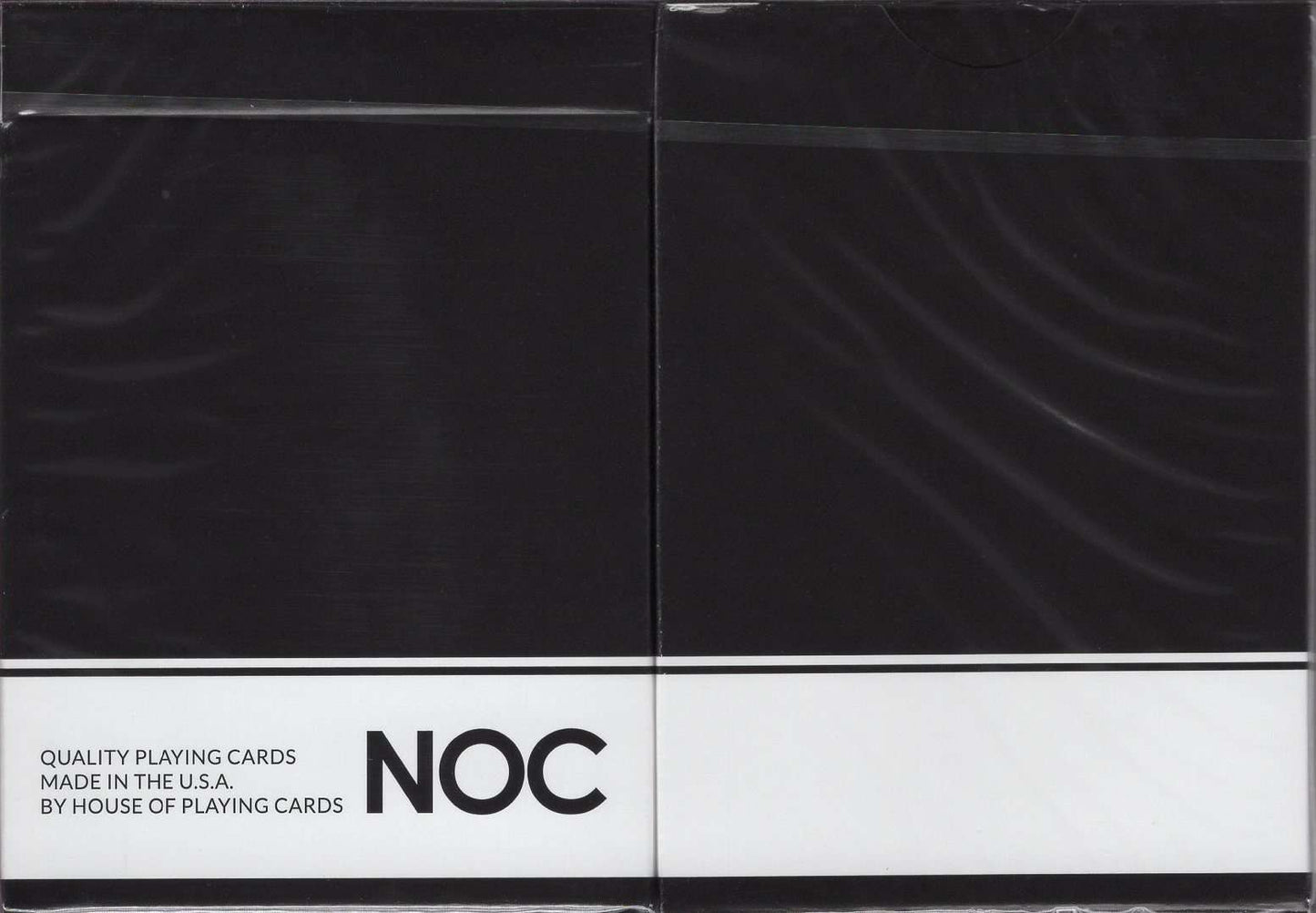 NOC Original Playing Cards USPCC
NOC Original Playing Cards USPCC
Sold as a set and individually
Secretly marked for suit, and Now Printed by USPCC! 

Since 2012, simplicity and elegance have defined the NOC series. With each edition, we strive to make it better and better. 

Teaming up with USPCC, we believe this is our best version yet! 

Our NOC Original Series by House of Playing Cards comes in FIVE brilliant colors. Red, Blue, Yellow, Green, and everyone's favorite - Black! 

These playing cards are MARKED for suit - that's right - you can tell if it's clubs, hearts, spades, or diamonds just by reading the secret marking system on the back. 

The NOC's have proven to be a top choice for workers, card collectors, and card enthusiasts. Whatever your preference, NOC's are the answer.
2017 Release.
Nice But Standard
This deck has a simple design, solid color backs, and two jokers with a five-pointed star on the face of each. The deck is marked for suits and can be ascertained easily, but I found the borders to be uneven. I don't know if it is the printing on my deck only or the reason for the marked borders. Either way, I don't think anyone would notice and I only use marked decks for backup reasons. For the price, I can't see how you could go wrong owning one or more of these decks.
clean
this deck is basically a clean simple good quality deck of cards. the solid colour is nice and calming.
Fine cards
After hearing the name NOC spread around, I wanted to try a deck for myself. I wound up getting the blue and yellow Original NOC decks. Honestly, they are very inexpensive, it was definitely worth a shot. So essentially, what you see is what you get. This is a fairly standard faced deck, with a solid color back. They are marked for suit, which you can use for some nice effects. For whatever reason, I seem to have an easier time reading the marking on the blue as opposed to the yellow...could be my poor eyes. The plainness makes them unassuming. They handle ok... not great, but about what you'd expect for the price... decent. These kind of feel like a standard Bike deck. Honestly for the price, it's totally worth trying a deck or two, but I'm not going crazy over them enough to get all things NOC. At least NOC yet.
A must have!
I received my yellow NOC deck several weeks ago and just recently ordered another red one, and I can say that these cards stand out in color compared to many other cards out there. I am a collector and love to do card tricks, so this deck is a must have for me. They are also all marked very secretly so spectators will never notice how you know the suit of each card. The decks also come with a bonus blank card and an extra queen of hearts for extra tricks!
I love the minimalistic design, but...
I love the way Nocs look. I love the solid-color backs to them. But I have to say, that's about it. Physically, they feel just like standard Bikes. The tuck would be a lot nicer if it didn't have the white stripe across it (Which I realize, newer Nocs do not) and it would be well-suited to be a matte-finish. The glossy, cheap finish gives it the feel of being a cheap deck, and it is. They aren't bad cards, but I expected a little better quality than average Bikes. The Theory 11 Product (Red) cards are the best iteration of the solid-colored cards, cost about the same price, and they feel like Theory 11's, not Bikes. Not bad cards, but don't expect a particularly substantial feel from them. I give it points for having a blank-face and a duplicate QH in the deck though. I always add points for decks that include gaffs. Right in the middle of the road. Nothing to write home about feel-wise, but personally I love the solid-color backs.