Limited Bee X Cherry Casino Blue Playing Cards - A Timeless Collaboration
View full details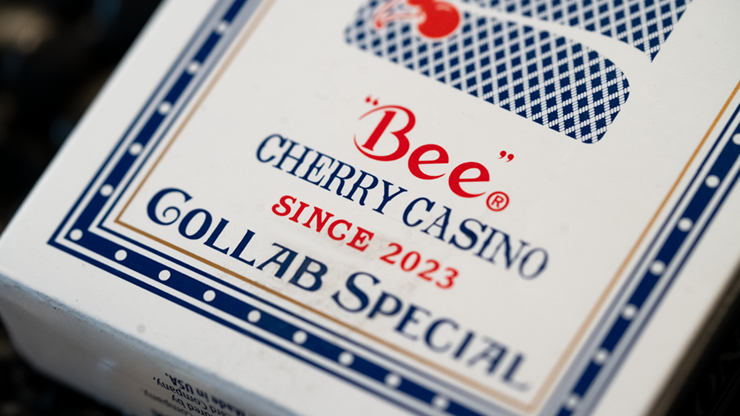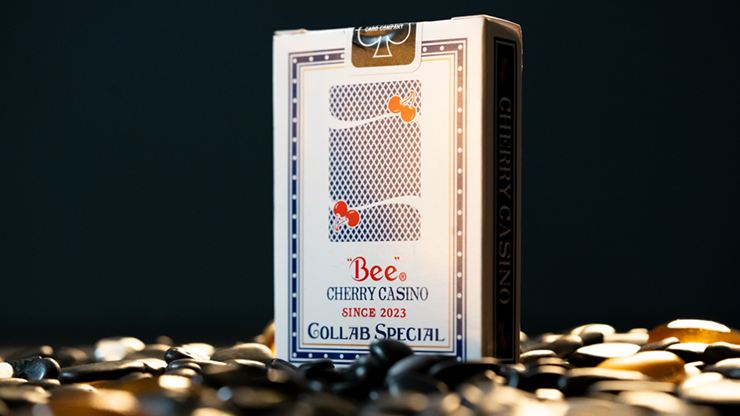 Limited Bee X Cherry Casino Blue Playing Cards - A Timeless Collaboration
Limited Bee X Cherry Blue Playing Cards
Witness a historic moment in playing card history with the Limited Bee X Cherry Casino Playing Cards. A collaboration over a century in the making, these cards represent a seamless blend of the classic Bee Casino design and the contemporary flair of Cherry Casino playing cards. Perfect for card enthusiasts and collectors who appreciate the fusion of tradition and modern aesthetics.
Designed by Phill Smith, each card in this deck is a tribute to both artistic excellence and meticulous craftsmanship. The 'No 92' on the tuck box pays homage to the original Bee Decks by the NY Consolidated Card Company from 1892, adding a touch of history to your collection.
The Ace of Spades and Joker beautifully integrate elements from both Bee and Cherry decks, creating unique and memorable designs. These cards are produced by the US Playing Card Company, ensuring superior quality, durability, and performance. The Bee Cambric Finish and Bee paper enhance the deck's handling, making it perfect for everything from intricate fanning to high-stakes games.
This limited edition set, with only 3,500 units, is an exclusive addition to any collection.  Don't miss your chance to own a piece of playing card history. The Limited Bee X Cherry Blue Playing Cards are not just a deck, but a story of passion, tradition, and the magic of collaboration.
"Beautiful, they will be a classic." - Bill Kalush
"'Patrick Bateman ooh face' These are dope! Can't believe you guys got these made. Loving the retro and new ages vibes coming together." - Chris Brown
"We all know that there would be no sweet cherries without bees. And now we all know that there are no sweet Bees without cherries." - Ondrej Pšenicka
2023 Release.