Add an additional description to your product option. Ex: Size guides, and other common questions.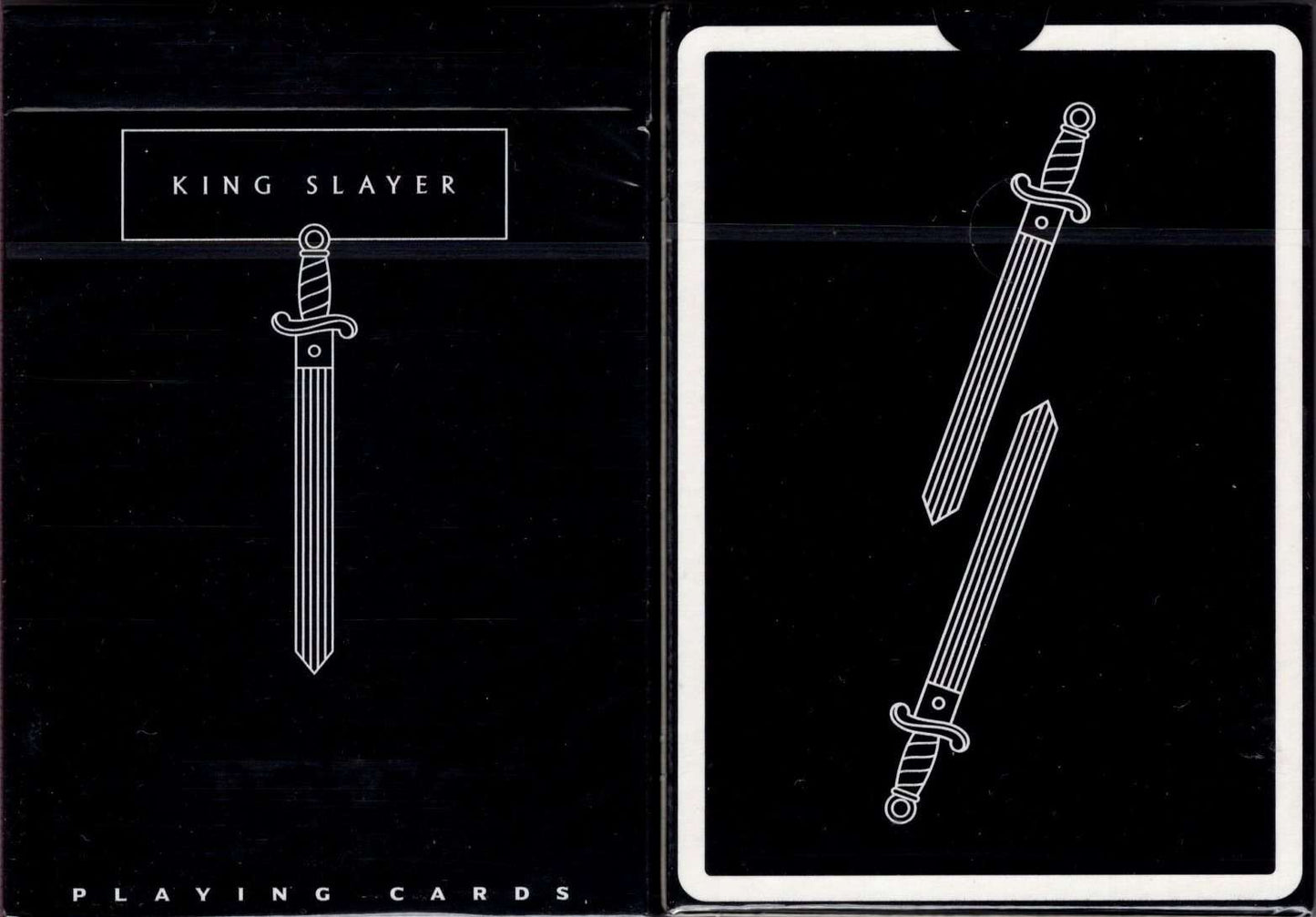 King Slayer Playing Cards Cartamundi
King Slayer Playing Cards
Available in 3 colors, not sold as a set.
King Slayer Extremely Limited to just 2500 units per colorway - one of the best and most exclusive decks ever produced by Ellusionist - designed as working magicians go to deck.
The 1st 500 were made available to the public through competition where they all sold out immediately.
Cartmundi True Linen Finish using Classic Card Stock making these thick long lasting that fan exceptionally well even after being broken in
Classy Fontaine like workers deck from Ellusionist with thin white borders, accurate cut. Also a pair of simple but classy elegant Jokers 1) Cross Sword 2) Tip-to-tip Joker, Gaff and double backers included.
PROFESSIONAL DECK: "Holy crap, you guys. This might be the classiest deck I have ever owned. The entire design hangs together incredibly well. I love the irregularities of the finish. I love the subtle nod to Fontaines. So much character in this deck. Love, love, love it. Thank you. Need more."
2019 Release
nice
I really enjoy these cards. I tend to gravitate to the b9 finish on the cartimundi stock. The back design is simple and the color choices are nice on the face cards. The black outline on the red pips makes them pop nicely. If you like the feel of the copaq 310s you'll like these.
Familiar
when i first saw it , i was thinking "Hmm.. i have seen this design somewhere" - Yes, i was thinking of Fontaine but this is a cheaper option. I would recommend to get a full set for collecting purposes, other than that the deck itself is pretty standard