by BoardGameGeek reviewer EndersGame
Piatnik prints playing cards. A LOT of playing cards. In this next article in a series about playing card manufacturers, we head to Austria's Vienna to learn about a company that manufactures playing cards and board games right in the middle of Europe.
To give some idea of their size and influence, Piatnik tells us that their products are available in no less than 72 countries around the world. They also operate affiliate companies in several other European countries, as well as one in the United States. One of their slogans will give you some sense of their heritage and experience: 
Good Games Since 1824
. So let's find out some more about this large European manufacturer, that has been in the business of making playing cards for nearly 200 years.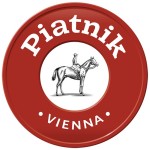 Ferdinand Piatnik & Söhne
The company name Piatnik goes back to Ferdinand Piatnik (1819-1885), but the origins of Piatnik go back even further. Anton Moser founded the company already almost two centuries ago in 1824. Moser was a manufacturer of playing cards, which at that time was a craft that involved actually painting the cards. When he died around 1843, it was his partner Ferdinand Piatnik that took over his business. Ferdinand was Hungarian born, and had learned his trade by painting maps in Budapest. Ferdinand's connection with the Moser family was so close that he even married Anton's widow. And it was the Piatnik name that would eventually become famous. When Ferdinand Piatnik's three sons (Ferdinand, Adolf, and Rudolf Paul) joined him in 1882, their names (
"& Söhne"
) were added to the name of the growing company.
The sons took over when Ferdinand senior died in 1885, and the business continued to expand. His enterprising sons weren't afraid to innovate, and it was their influence that was chiefly responsible for upgrading to more modern production facilities in 1891. Piatnik also grew further by acquiring other playing card manufacturers, and setting up factories in neighbouring countries. Such was their success and dominance in the playing card industry, that in the glory days of the Austrian Empire, it became common place to refer to the company's founder as "Saint Piatnik".
Despite suffering some losses at the time of World War II, the company's passion for playing cards continued. In 1956 they added the production of board games to their printing portfolio. Puzzles joined their list of products in 1966. In the modern era their reputation as a respected game publisher continues to grow, and they are constantly looking for new ideas, and bring around 20 new board games to the market on an annual basis.
Today the company is still run by Ferdinand Piatnik's family and descendants, and their contribution to the industry includes the production of both board games and puzzles besides playing cards. Piatnik is considered to be one of the most successful game manufacturing companies in the world, and their products are shipped globally. They have well over 100 workers in their factory, and a report from ten years ago said that 25 million packs of cards, a million games, and a million jigsaw puzzles are produced by their plant every year. Undoubtedly that figure is even higher today.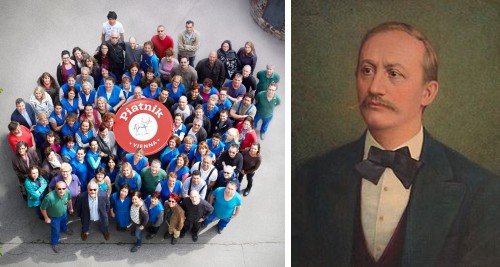 The classic Tell deck
I first came across Piatnik a number of years ago when I was given a beautiful Piatnik-produced Tell pattern deck by a friend from Europe, who used it to teach me the popular European card game Schnapsen. If you're coming from a traditional Bicycle style rider-back deck, the artwork of these playing cards is stunning. They feature the classic story of William Tell (depicted on the second card from the left in the picture below).
The Tell deck also uses Acorns, Hearts, Bells, and Leaves for the suits, instead of the traditional French suits, and these alternative suits is something you'll see more often with European decks. This difference is rooted in the history of playing cards centuries ago, as they made their mark in different ways in various parts of Europe. Schnapsen is still very popular in Germany and in the region of former Austria-Hungary, so it's no surprise that special decks like these are still used in these countries today.

When you come across Piatnik-produced playing cards, you'll find that many of them have colourful and creative artwork like this, with truly beautiful designs on the cards. I've been told that in countries like Hungary, playing cards such as this Tell deck are even more popular than playing cards with the traditional French suits familiar to most of us. Many other localized games are played with these decks as well.
The deck that I have also has only 32 cards instead of 52, but that's because decks of 32 cards and 40 cards are quite common in Europe. The size of these decks is closely linked to the card games that have proven popular in this part of the world across the centuries.

Despite the apparent differences from a French style deck, these cards actually correspond closely to a regular deck of cards, but the court cards do have different names. For example, instead of Queens and Jacks we have Over-Knaves and Under-Knaves. But for all intents and purposes these are practically identical in rank and function to their French counterparts.
The artwork also features different parts of the legend of William Tell, including various aspects of his familiar story. The Over-Knaves and Under-Knaves feature these characters: 
Over-knaves
 - Wilhelm Tell (acorns), Hermann Geszler (hearts), Stüssi d. Flurschütz (bells), Ulrich Ruden (leaves); 
Under-knaves
 - Rudolf Harras (acorns), Kuoni d. Hirt (hearts), Itell Reding (bells), Walter Fürst (leaves).

Do you need a Tell deck to play Schnapsen or other European games? Absolutely not, because you can certainly play these games with a regular French-suited deck as well. But if you are fortunate enough to have a Tell deck, it does enhance the experience, plus it gives you some spectacular artwork to admire between turns.

Other decks
I'm not going to cover all the products that Piatnik produces, because their range is massive. But it certainly will be of interest to readers to know a thing or two about some of the other playing cards that they have available. Note that each of these Piatnik decks typically contains 55 cards, consisting of 52 cards in the four standard suits, along with 3 Jokers.
● 
Collectors' decks
: Piatnik has a large range of novelty playing cards that they call "Collectors' Cards". These come in both poker-size and bridge-size, and are especially geared towards collectors. Do you enjoy pop culture, history, travel, sports, music, or flowers? Then they have a deck for you, filled with lavish illustrations or photographs. Every one of the 55 cards in these decks has an individual image related to a specific subject. Some are even geared towards very specialized interests, like handbags, cruise liners, or the royal family! It's all here, including a humorous deck dedicated to senior moments, a homage to Charlie Chaplin, the paintings of Vincent Van Gogh, royal babies, luggage labels, German beer, book covers, and many more.
● 
Deluxe sets
: Like the decks for collectors, these luxury deck sets also feature attractive artwork and themes drawn from the world of art, history, music, sports, and more. Each one consists of a double deck set, with a total of 110 cards, packaged in an attractive box. In a similar category are Piatnik's Patience sets, which are beautifully patterned cards that are specifically geared for those who enjoy "patience" games, otherwise known as solitaire. It's because many patience games require two decks that these sets all have 110 cards.

● 
Bridge & Poker decks
: Sometimes you don't want too much novelty, and you need a more practical deck for playing traditional card games like Bridge, Rummy, or Canasta, and that's where these standard decks come in. They come in a variety of patterned back designs. The Poker sized cards have faces with a more standard look ("international faces"), while the Bridge sized cards are also available with more creative Renaissance style illustrations. Piatnik has also produced a range of "Classics", in which playing cards are packaged under the title of a specific card game, along with rules for it; titles in this series include Bezique, Bridge, Canasta, Cribbage, Poker, and Rummy.
● 
Tarot decks
: Piatnik has also been involved in producing a range of playing cards used for fortune telling. These obviously have very unique illustrations, since the needs of the Tarot reader are quite different than the card player.
● 
European cards
: Finally of course there's a range of European style playing cards, geared toward the market that is interested in classic games like Skat and Schnapsen. Piatnik produces a wide variety of these for the European market, with decks of different sizes specifically to suit card games like these. It's in this category that you'll find playing cards with the wonderful artwork in the traditional style, like the Tell deck. There are also decks geared to other traditional markets, like Denmark, Russia, and Hungary, each often with its own style of beautiful court cards.

Final thoughts
Piatnik cards do have a different look and feel to them, especially if your experience has primarily been with Bicycle decks produced by the United States Playing Card Company. They do handle quite differently from a USPCC-produced deck, and aren't the best choice for card flourishing or sleight of hand card magic. But they are certainly a quality product that will go the distance.
The primary appeal of many of these decks is that they are unique. You won't easily find quality playing cards with artwork and designs like these outside of the ones produced by Piatnik. The novelty cards will appeal to collectors who collect decks with a very specific theme related to art, sport, history or culture. Since these decks have unique pictures on each card, they also make suitable gifts for anyone that has a special interest in that theme. PlayingCardDecks has a good range of these playing cards, the majority of which are priced at a very reasonable $8 each.
The two deck sets from Piatnik are especially gorgeous, and well suited for playing card games. These retain the familiar suits that we are all used to, while being very easy to read and use. Yet the style of the graphic design and artwork is distinctly European, and typically has an elegance and style that you won't find in the artwork of an American deck. You'll find a small selection of these on PlayingCardDecks, with prices ranging from $10 to $17 for the two box set.
Another option for enjoying the traditional style of the Piatnik decks, is to get the 1000 piece 
Piatnik Playing Card Puzzle
. This unique puzzle features artwork from a wide range of Piatnik decks, and will please both the playing card enthusiast and the puzzler.
Many of us - especially those of us living in North America - are so used to getting our playing cards from USPCC, that we can easily forget that there are popular playing cards produced in other parts of the world as well. As long as Piatnik continues to do what they've already been doing for almost 200 years, they're making a an important contribution to the playing industry, especially in providing card gamers with decks that showcase the beautiful artwork and style of European tradition. And considering that it is Europe where playing cards first boomed in the 15th and 16th centuries to begin with, this contribution is not only necessary, but welcome.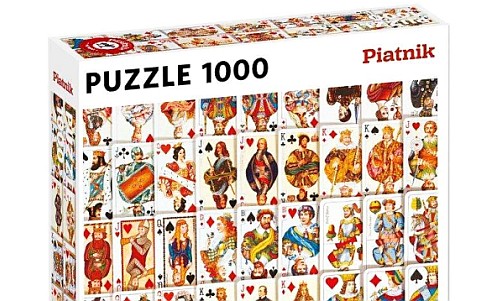 Where to get them? You'll find a range of Piatnik-produced decks on PlayingCardDecks.com here and here.

About the writer: EndersGame is a well-known and highly respected reviewer of board games and playing cards. He loves card games, card magic, cardistry, and card collecting, and has reviewed several hundred boardgames and hundreds of different decks of playing cards. You can see a complete list of his game reviews here, and his playing card reviews here. He is considered an authority on playing cards and has written extensively about their design, history, and function, and has many contacts within the playing card and board game industries. You can view his previous articles about playing cards here. In his spare time he also volunteers with local youth to teach them the art of cardistry and card magic.


Last update date: 09/09/19